—About Go Blue Consulting
We Focus on Employee Experience & Engagement
---
Go Blue Consulting is a Caribbean consulting and training company with a focus on employee experience and engagement. We are a dedicated team of professionals who are committed to helping our clients create amazing value, deliver unsurpassed customer service excellence and doing what is required for their ultimate success.
Our team has considerable knowledge and experience in helping businesses grow and develop.
Our competences are in the areas of strategic planning, human resource management with a concentration on employee assessment and development, employee engagement and training.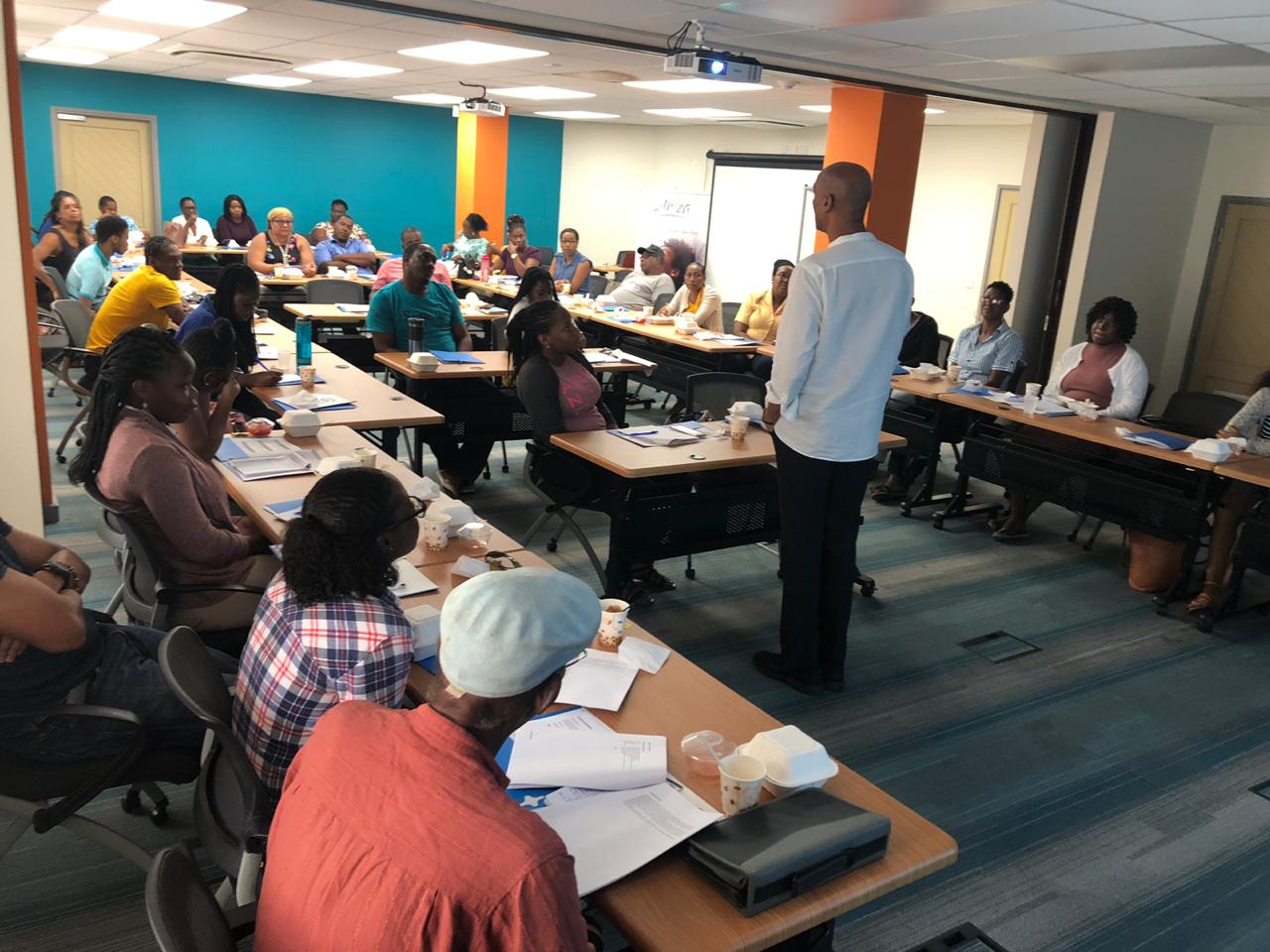 GO BLUE Consulting delivered training in Personal Financial Management for the entire staff of GCBL over a 10 week period. Feedback from participants spoke to the need to make that training a staple on the training menu for all new recruits. Training was informative, relevant and a definite eye-opener. Facilitators were knowledgeable, credible, professional and accessible to those requesting additional advice and counsel on money management. I would readily recommend GoBlue Consulting.

I have worked with Judy & Go Blue Consulting for the last two years on a number of initiatives; from training to marketing, sales amongst many others. I must say, they really know their stuff, Judy is very knowledgeable on all things customer services and corporate strategy. I cannot recommend Go Blue enough, I have gladly referred them repeatedly to my business partners, friends and family.

We recently engaged GOBLUE to provide training to approximately one hundred members of staff across the region. From the inception of the project, we welcomed the fact that they solicited a meeting with the leadership team to get an appreciation of the strategic direction of the Campus and the change we wanted to see in the way we engage our customers. In addition, GOBLUE took the time to understand our people and their challenges, by conducting a thorough needs assessment via questionnaires and interviews to assist with the design of the training programme. Based on feedback received, there was the general feeling among participants that the training was impactful and delivered to the highest standards. Finally, GOBLUE provided us with a list of post-training activities/interventions to reinforce the training. We were quite satisfied with the work done by GOBLUE

Jonas Browne and Hubbard (G'da) Limited has enjoyed an excellent professional relationship with Go Blue Consulting over the past four (4) years, in its capacity as Management and Human Resources development Consultants. As one of the fastest growing Management Consultancy organization in Grenada, Go Blue Consulting has undertaken, during that period, several major assignments on behalf the Company, particularly in the areas of Strategic Planning, Training and Development, Compensation Survey and most recently Employee Assessment and Recruitment. While Go Blue Inc's. engagements surpassed our expectations in all performance areas, the development of the company's 2018 – 2021 Strategic Plan is worthy of note given the achievement of phenomenal results so far following the implementation of the strategic imperatives therein. I, therefore, have no reservations whatsoever in recommending the organization to undertake similar engagements in other organizations, since the consultants operate with a high level of professionalism and possess vast knowledge and understanding of the business environment in the Caribbean.
—About us
Why Choose Us
---
We put people at the centre of what we do. We believe that companies can only change through the strength, ability and attitude of its people.
We are passionate about providing fresh and innovative approaches that guarantee the success of our clients.
We believe that each organisation is different and presents different opportunities for growth and development.
Our approach is to apply different strategies for each of our clients based on their needs.
We provide great value for investment.
---
Our Vision
To be the go-to consulting and human development company for organizations that are committed to a path to profit based on valuing and putting their people first
---
Our Mission
The mission of Go Blue Consulting is to help organizations be profitable through their people, by delivering strategic, logistical, and technical consulting services that transform people and processes, through operations that deliver value, a team that continuously improves, a culture of integrity and generosity and contribution that enriches our community.
---
Our Promise
To always have a people first approach to doing business – We believe firmly in the ethos of human potential and development.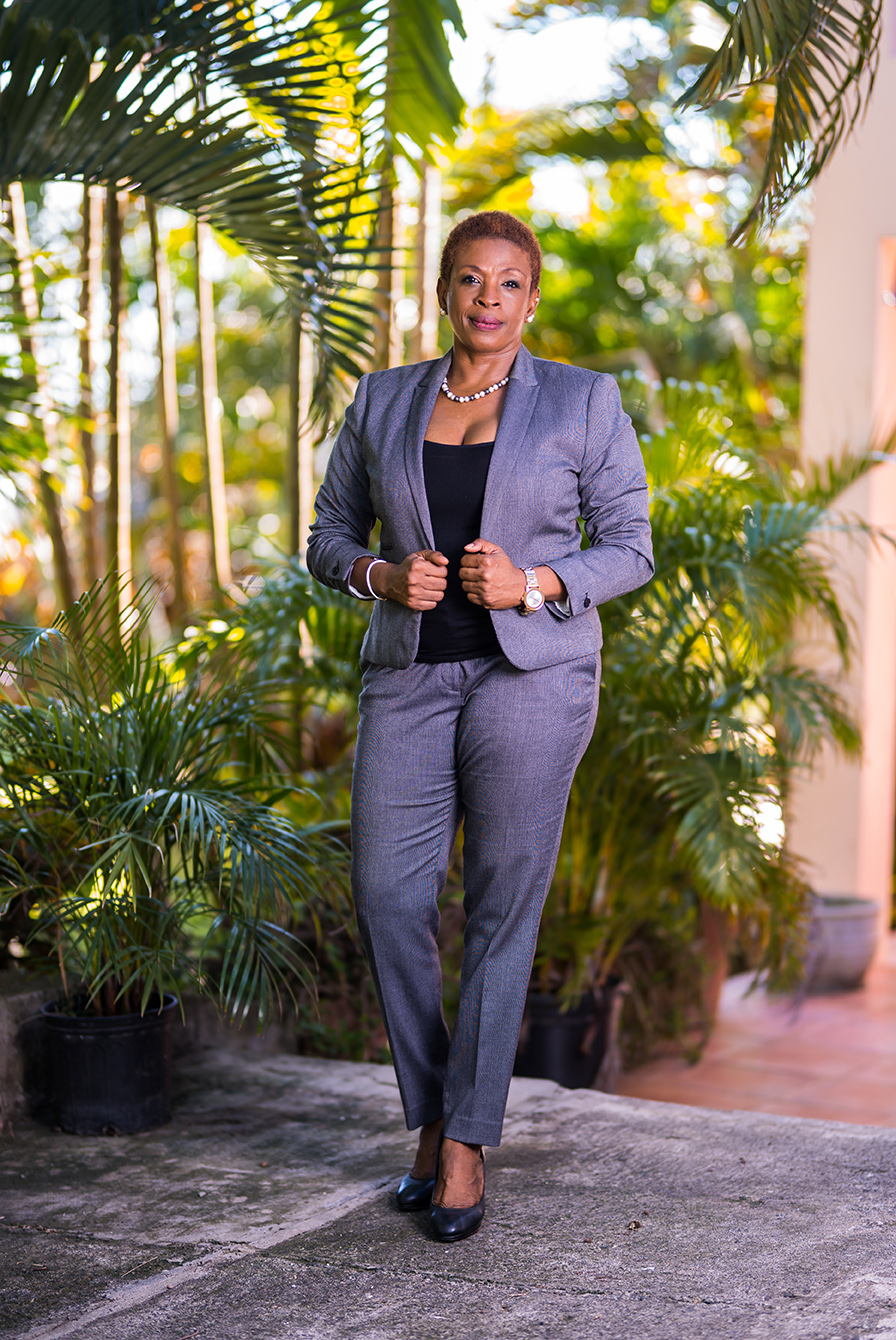 Judy McCutcheon
Ms. Judy McCutcheon has over 20 years' experience as a consultant and trainer, working with major organisations within the Caribbean region, North and Central America. Her areas of competence are in organizational redesign, employee assessment and development and training.
Her consultancy experience includes working with organizations to help them identify their gaps in the areas of people, processes, and systems; and then help them to put systems in place to fill those gaps.
She has worked in various industries including, Financial Services, Manufacturing, Hotel and Tourism, Telecommunications, and Retail.
Judy is a published writer whose articles can be found in newspapers in Grenada; she is committed to creating value for others, and use her writing as an avenue to help create impact and add value to others.
She has an MBA in International Business from the University of The West Indies and a Masters in Psychology from the University of South Wales.